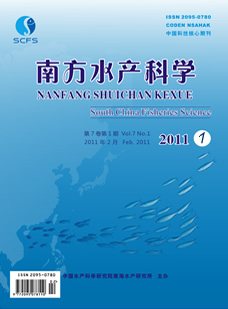 SCSFRI publishes the academic journal South China Fisheries Science.

South China Fisheries Science (SCFS) is sponsored by South China Sea Fisheries Research Institute, Chinese Academy of Fishery Sciences. Founded in 2005, SCFS is a bimonthly Chinese national academic periodical of fisheries and one of the Chinese periodicals in the fishery sciences.

SCFS is mainly focused on the new findings, new technique and new trends of fishery research of southern China, with high academic level, local traits, applicability and readability.

In 2008, SCFS was elected as one of the Chinese Scientific and Technical Core Periodicals, receiving national favourable comments from the readers as well as the scholars. SCFS has been indexed by seven famous international indexing system, including Chemical Abstracts (CA), Cambridge Scientific Abstracts(CSA), Zoological Record (ZR), Food Science and Technology Abstracts (FSTA), Centre for Agriculture and Bioscience International (CABI),VINITI Abstracts Journal (AJ) and Index Copernicus (IC).

SCFS is devoted to the publication of basic and applied research articles in a broad range of subject areas relevant to fisheries science, including fishery resource, fishing technique, fishery engineering, fishery environment protection, aquaculture and fishery enhancement, fishery organism disease, aquatic product processing and comprehensive utilization, and fundamental research of fishery, etc.
SCFS provides current trends as well as studies on fisheries developments and related scientific information, preparing useful guidelines for researchers and academics.